Leash training is important. 
In short, a leash-trained dog is a dog that has been taught to walk with a loose leash by your side, and one that doesn't pull, cross in front of you or bark uncontrollably at the sight of other dogs, cats, humans, or other distractions (sniffspot.com).
Understanding your dog's desire to lead or follow will help establish a normal cadence and prevent the leash from becoming a tripping hazard.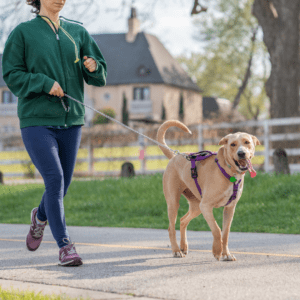 Be aware of uneven surfaces while walking your dog. Slips or falls can result in a wide variety of injuries.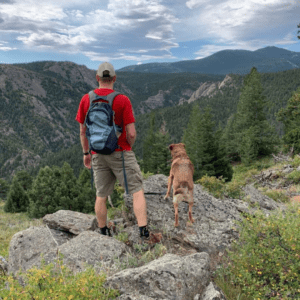 Try to avoid walking too many dogs at once. No telling what chaos might happen that could result in an injury!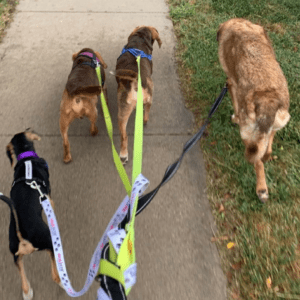 Watch out for icy and poorly lit areas to avoid tripping hazards.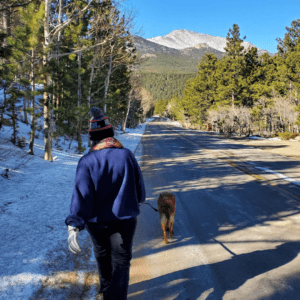 Be mindful of dogs walking patterns.
Quick changes in speed may result in shoulder or upper extremity strains, while zig-zag patterns can create tripping patterns on leashes or your pet.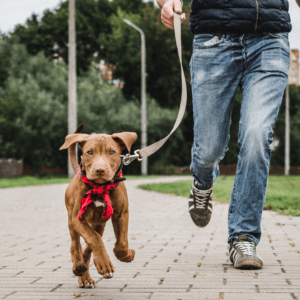 Make sure to wear proper footwear. Avoid flip-flops or shoes with poor tread to prevent ankle injuries.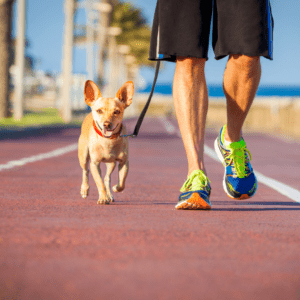 And most importantly…
Remember to pause and enjoy time with your best friend!