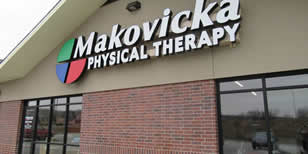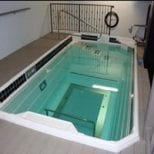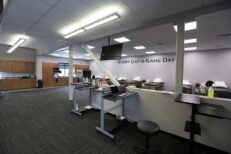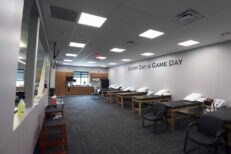 Our Bellevue Team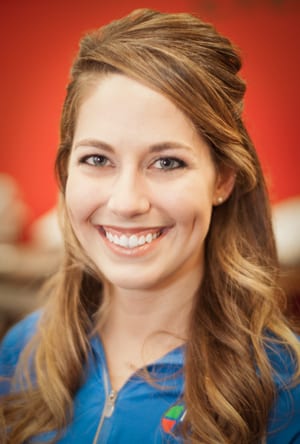 Jessica Roling
PT, DPT
Clinic Director
Physical Therapist
Jessica Roling
---
Jessica was born and raised in Omaha, Nebraska. After graduating from Millard West High School, she moved to Kansas City, Missouri, to attend Rockhurst University. Jessica returned to Omaha for graduate school at the University of Nebraska Medical Center, where she earned her Doctorate of Physical Therapy. Jessica specializes in pelvic floor physical therapy and is level 2 certified in Dry Needling through EIM. She loves post-surgical orthopedic rehab, working with athletes, and patients of all ages. She lives with her husband in Papillion and enjoys running, interior design, and spending time outside.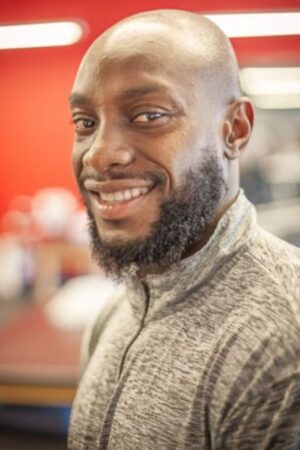 Akanni Salako
PT, DPT
Physical Therapist
Akanni Salako
---
Akanni was born in Lagos, Nigeria and grew up in PG County, Maryland. Akanni played basketball for Virginia Union University. He graduated from Virginia Union with a Bachelor of Science in Biology. Akanni went on to attend the University of Maryland Eastern Shore and where he received his Doctorate in Physical Therapy. Outside of work, Akanni enjoys weightlifting and photography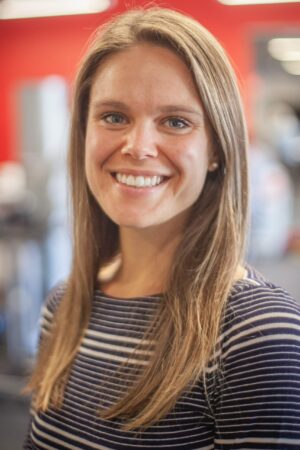 Rachel Wisniewski
PT, DPT
Physical Therapist
Rachel Wisniewski
---
Rachel was born in Lansing, Michigan and grew up in Okemos, Michigan where she attended Okemos High School. She went to Hope College for her undergrad where she received a Bachelor of Arts. While in college, she served as a Foundations for Fitness mentor. She completed her Doctorate of Physical Therapy at Grand Valley State. Rachel is LSVT Big certified and enjoys running and hanging out with her dog in her free time.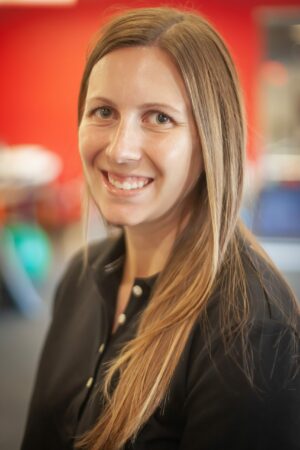 Brooke Kroupa
PT, DPT
Physical Therapist
Brooke Kroupa
---
Brooke was born in Des Moines, Iowa, and grew up in Pleasant Hill, Iowa, where she attended Southeast Polk High School. At South Polk, she played softball, basketball, and volleyball. Brooke received her Bachelors of Science from Briar Cliff University, where she played softball. Brooke continued her education at the University of Saint Mary, where she received her Doctorate in Physical Therapy. Brooke is a member of APTA and is certified in Level 1 Functional Dry Needling. In Brooke's free time, she likes to spend time with family and friends at the lake, work out, and watch Chiefs Football!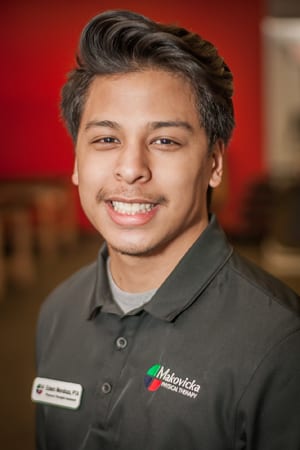 Edwin Mendoza
PTA
Physical Therapist Assistant
Edwin Mendoza
---
Edwin is a licensed Physical Therapist Assistant. He originally worked as a PT Technician with Makovicka until he graduated from the College of St. Mary's and earned his PTA license. Edwin is well-known throughout the company from floating to each clinic and his positivity and quirkiness he brings every day. When he's not working, he enjoys spending time with his wife Heba, cat Monte, and his huge Filipino family.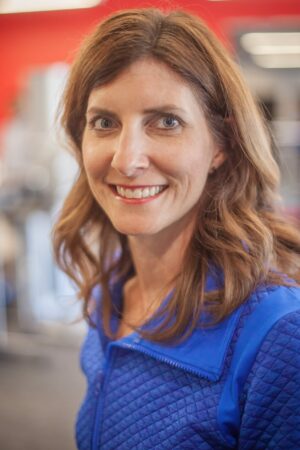 Amanda Christensen
PTA, ATRIC
Physical Therapist Assistant
Amanda Christensen
---
Amanda was raised in the town of Brookfield, Missouri, and is one of five siblings. She attended MO Western State University and received her Associate of Applied Science degree as a Physical Therapist Assistant and worked part-time as a PTA for the next two years while finishing her Bachelor of Science in General Psychology. Her career has taken her to an additional five states as a contract PTA throughout eight years. This was an experience and opportunity of a lifetime getting to work in so many settings, meeting new friends, and traveling the country. After eight years of traveling, she was ready to settle down and be closer to family and took a job in Lee's Summit, MO at an outpatient clinic. Amanda eventually moved to Omaha to be closer to her fiancé. She married her husband Jay in November of 2022. Outside of work, Amanda enjoys staying active, being involved in the church, serving at Open Door Mission with her husband and colleagues, and spending time with her family and friends. She is excited to be part of the Makovicka PT team and put down roots here in Omaha.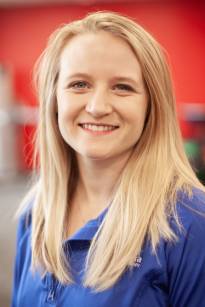 Tori Ellis
PTA
Physical Therapist Assistant
Tori Ellis
---
Tori is from Greenfield, Indiana. She obtained her Bachelor of Science at Purdue University where she was in the marching band and color guard. She then received her Associate of Science in Physical Therapist Assistant from Clarkson College. Tori is Pelvic Floor Level 1 and 2b trained through the Herman & Wallace Pelvic Rehabilitation Institute. She is a member of the American Physical Therapy Association and the Nebraska DEI Committee. In her free time, she enjoys spending time with her husband and their cat, Winston.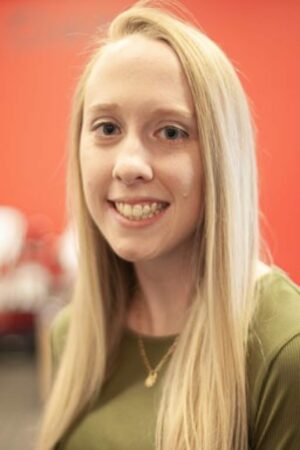 Abby Olberding
PTA
Physical Therapist Assistant
Abby Olberding
---
Abby was born in Omaha, Nebraska and raised in Carroll, Iowa. Abby attended Carroll High where she participated in track and cross country. Abby would continue track and field at Buena Vista University where she received a bachelor of science. Abby went on to attend Clarkson College and graduated with an Associates of Physical Therapy Assistant. In her free time, Abby enjoys running, working out and spending time with her dog Ollie.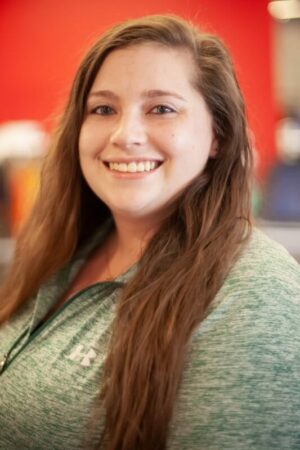 Megan Harris
PTA
Physical Therapist Assistant
Megan Harris
---
Megan was born in Council Bluffs, Iowa, and raised in Bellevue, Nebraska. She attended Bellevue East High School where she played tennis. Megan furthered her education at Metropolitan Community College where she earned an Associate of Applied Science degree. Then Megan attended Clarkson College and earned a Physical Therapist Assistant degree, graduating with Distinction. Megan specializes in women's health therapy. In her free time, she enjoys spending time with her two children.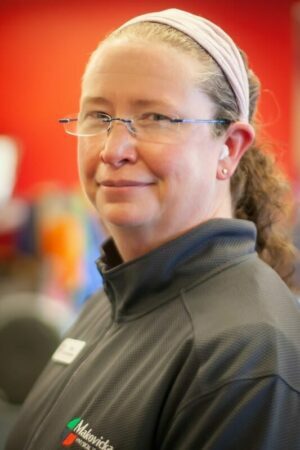 Tiffany A.
Front Desk Specialist
Tiffany A.
---
Tiffany was born and raised in Tecumseh Nebraska where she attended Tecumseh High School. She graduated from the University of Nebraska Lincoln with a Bachelor's in Business Administration. Tiffany has 2 children, her son, Nathan and dog Lucie!. In her free time, Tiffany enjoys reading and Husker football.