Gretna
20024 Glenmore Dr., Ste 101
Gretna, Nebraska 68028
402-332-3773
402-332-2939
gretna@makovickapt.com
On June 1, 2020, Makovicka Physical Therapy's Gretna clinic moved to a new location near Highway 370 and 200th street. Clinic hours are 7 a.m. to 6 p.m.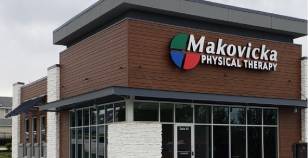 Our Gretna Team
McKenna Setlik
PT, DPT
Clinic Director
McKenna Setlik
---
McKenna was born in Houston Texas, and grew up in Omaha. She attended Skutt Catholic High School where she played basketball and softball. McKenna attended Creighton University and earned her Bachelor of Science degree. She then attended UNMC where she earned her doctorate in physical therapy. McKenna is certified in Dry Needling from the Dry Needling Institute.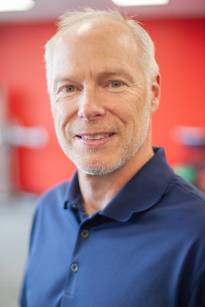 Matt Donelan
PT
Physical Therapist
Matt Donelan
---
Matt is from Omaha where he attended Omaha Northwest High School. He earned his bachelor's degree in Biology from the University of Nebraska Lincoln, and his bachelor's degree in physical therapy from Northwestern University Medical School in Chicago, Illinois. In 1998, Matt opened Gretna Physical Therapy with the goal of providing quality care in a convenient location for patients in the Gretna community. He has worked with thousands of friends and neighbors over the years and built an excellent reputation in the community. During his years of physical therapy practice, Matt developed a strong interest in orthopedic physical therapy, with an emphasis on post-surgical rehabilitation. In February 2020, Matt joined his practice with Makovicka Physical Therapy to serve the growing need in Gretna as the population explodes. With Makovicka Physical Therapy, additional services are offered, and the clinic hours are expanded. He is a member of the Nebraska Physical Therapy Association. Matt is an avid outdoorsman and also enjoys sports, music and spending time with family.