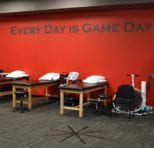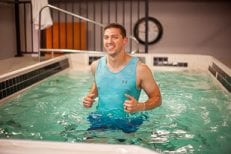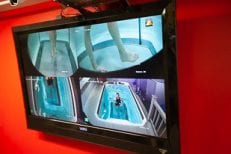 Our West Omaha/Elkhorn Team
Jordan Davis
PT, DPT, OCS
Clinic Director
Physical Therapist
Jordan Davis
---
Jordan grew up in Osceola, Nebraska. After graduating high school, she moved to Omaha, Nebraska where she attended the University of Nebraska-Omaha and majored in Exercise Science. Jordan received her Bachelor of Science in Medicine degree and Doctorate of Physical Therapy from the University of Nebraska Medical Center. Jordan is a board-certified orthopaedic specialist and certified in Level 1 Dry Needling. She is an American Physical Therapy Association (APTA) certified Clinical Instructor, and currently pursuing advanced clinical certification through the Institute of Clinical Excellence. Jordan is a member of the APTA and the Nebraska Physical Therapy Association (NPTA).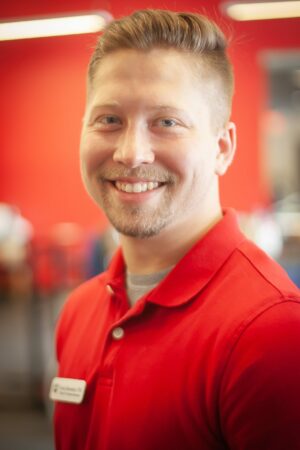 Cody Stremick
PTA
Physical Therapist Assistant
Cody Stremick
---
Cody is born and raised in Omaha, Nebraska. He attended Millard North High school and participated in wrestling and football. He continued his education and wrestling career at Nebraska Wesleyan University. Cody then went to Nebraska Methodist College, where he got his PTA degree. Cody is a part of the APTA and NPTA. Cody's hobbies include fishing, camping, coaching, and taking naps.
Stacey Thompson
PTA
Physical Therapist Assistant
Stacey Thompson
---
Stacey was born and raised in Grand Island, Nebraska. She attended Clarkson College in Omaha, Nebraska, where she graduated Summa Cum Laude with an Associate of Science degree in Physical Therapist Assistant, and a Minor in Health Care Business Management. Stacey has specialized training in Aquatic Physical Therapy, and is currently working towards certification. Stacey helped develop a non-profit organization, Bikes and Trykes of Central Nebraska, to help raise funds to provide adapted tricycles for children and adults who are unable to ride traditional bicycles. Stacey is a member of the American Physical Therapy Association and the Nebraska Physical Therapy Association.
Pam A.
Front Desk Representative
Pam A.
---
Pam Andresen was born and raised in Omaha, NE. She graduated from Universal College of Healing Arts in 2010 and is a board-certified, licensed massage therapist. She has more than 20 years of office management experience.