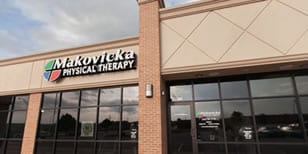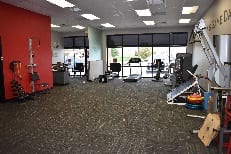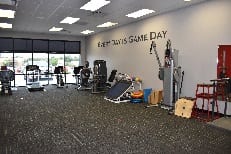 Our Papillion Team
Kelsey Swan
PT, DPT, OCS
Clinic Director
Physical Therapist
Kelsey Swan
---
Kelsey grew up in Ralston, Nebraska. She moved to Hastings, Nebraska, where she played volleyball for four years and graduated with a Bachelor's degree in Biology from Hastings College. Kelsey returned home to Omaha, Nebraska where she continued her education at the University of Nebraska Medical Center and earned a Doctor of Physical Therapy degree. Kelsey is a board-certified orthopaedic specialist and Level 2 certified in Dry Needling. Kelsey is a member of the American Physical Therapy Association (ATPA) and the Nebraska Physical Therapy Association (NPTA).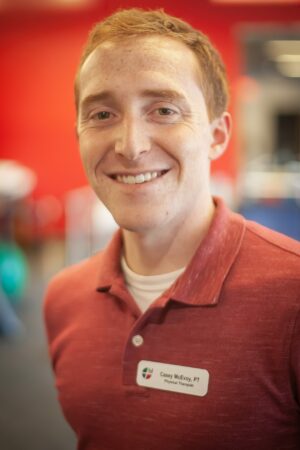 Casey McEvoy
PT, DPT
Physical Therapist
Casey McEvoy
---
Casey is from Fort Dodge, Iowa, where he attended St. Edmond Catholic High School. At St. Edmond, he participated in cross county, track, and baseball. He then went to Briar Cliff University, where he received his Biology degree and ran track and cross country. Casey received his Doctor of Physical Therapy from Des Moines University, earning the Des Moines University DPT service award. Casey is a member of APTA.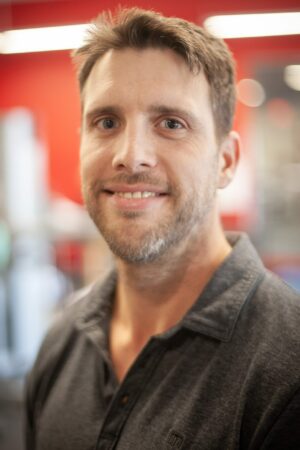 Tom Luckey
PT, DPT
Physical Therapist
Tom Luckey
---
Tom was born in Johnson City, NY but spent most of his childhood in Ottawa, Ontario, Canada. He attended Houghton Academy for High school where he played volley ball, soccer, golf and basketball. He then attended Houghton College to obtain his Bachelors in Biology with a minor in Athletic Training and played varsity soccer for 4 years. After this, he obtained his Doctorate in Physical Therapy at Creighton University. His hobbies include playing golf, chopping wood, playing volleyball, hiking and camping with his family.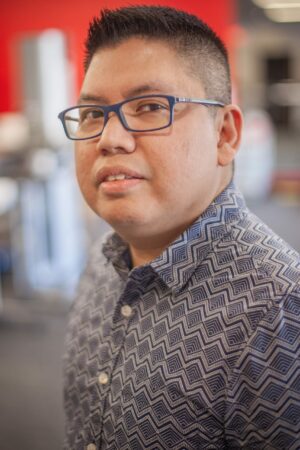 Angelo Tablante
PT, DPT
Physical Therapist
Angelo Tablante
---
Angelo was born and raised in Manila, Philippines where he attended Elizabeth Seton School. Angelo earned a Bachelor of Science in Physical Therapy from De La Salle University in Manila. He then completed his Doctorate of Physical Therapy at Des Moines University. Angelo is certified in Level 2 Functional Dry Needling and is also a Herdmann's Vestibular Therapist. Angelo enjoys reading in his free time.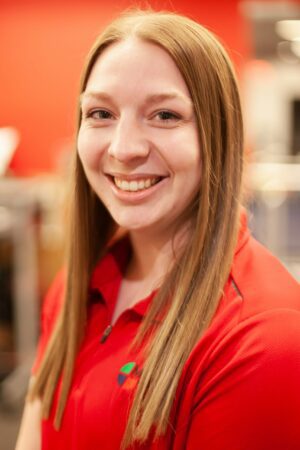 Molly Gubbels
PTA
Physical Therapist Assistant
Molly Gubbels
---
Molly is from Harlan, Iowa, where she attended Harlan Community High School and participated in volleyball, cross county, basketball, track, and softball. Molly received her A.S. PTA at Clarkson College and is currently working on her Bachelor of Science.
Katherine L.
Front Desk Specialist
Katherine L.
---
Katherine was born and raised in Omaha, Nebraska where she graduated from Archbishop Ryan High School. She attended the University of Nebraska-Omaha where she majored in Education and Psychology. She came to Makovicka Physical Therapy in October 2011 and works as a front desk representative. She is retired from the Omaha Police Department after thirty-three years of service with the City of Omaha where she gained continued knowledge and experience in administrative services. Katherine enjoys spending time with her family, hiking and biking in Colorado.