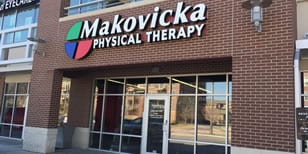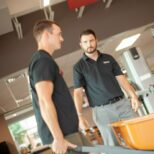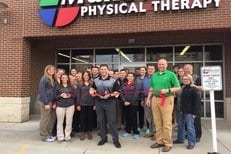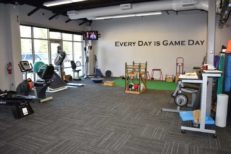 Our Aksarben Team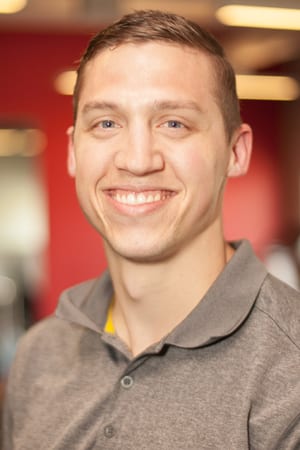 Gregg Schlueter
PT, DPT, OCS, ATC/L
Clinic Director
Physical Therapist
Gregg Schlueter
---
Gregg was born in Lincoln, and grew up in Hastings, Nebraska. He attended University of Nebraska Lincoln, and graduated with a Bachelor of Science in Educational and Human Science. He then earned his Doctorate of Physical Therapy from UNMC. Gregg is a board-certified orthopedic clinical specialist (OCS). He has been Clinic Director of the Makovicka/Sylliaasen Physical Therapy clinic in Waverly, Nebr from June 2016--June 2018. Gregg is a Certified Athletic Trainer, and a member of the APTA, Orthopedic section.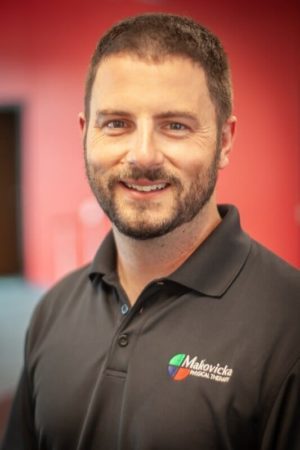 Chris Cameron
PT, DPT, OCS
Director of Occupational Health
Physical Therapist
Chris Cameron
---
Chris was born and raised in Davenport, Iowa. He attended St. Ambrose University in Davenport where he earned a Bachelor of Science degree in Psychology, graduating with honors. He then moved to Omaha, Nebraska to attend Creighton University where he graduated with his Doctorate of Physical Therapy. Chris is a board-certified Orthopedic Clinical Specialist (OCS) with extensive experience in treating foot and ankle injuries, and is a Level 2 Functional Dry Needling specialist. He directs Makovicka Physical Therapy's expanded occupational health program in Lincoln and Omaha and is certified to perform Functional Capacity Evaluations (FCE's). Chris is a member of the American Physical Therapy Association (APTA) and the Nebraska Physical Therapy Association (NPTA). He is currently serving on the Steering Committee for the Better Business Bureau Integrity Award Review Committee in Lincoln. Chris was recently nominated to the Workers Compensation Association of Nebraska Board of Directors.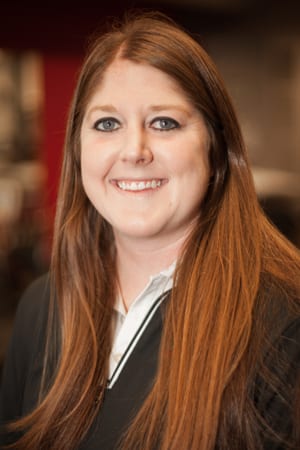 Ashley Loontjer
PT, DPT, ATC
Physical Therapist
Ashley Loontjer
---
Ashley grew up in Holdrege, Nebraska. She earned her Bachelor's degree from Doane College, Masters in Athletic Training from the University of Nebraska-Omaha and Doctorate in Physical Therapy from Creighton University. She was a member of the basketball team while at Doane College. When Ashley is not in the clinic, she enjoys playing sand volleyball, being outdoors, and spending time with friends and family. Ashley is a member of the American Physical Therapy Association, the Nebraska Physical Therapy Association and the National Athletic Training Association.
Abbey Schueth
PTA
Physical Therapist Assistant
Abbey Schueth
---
Abbey was born and raised in Ewing, Nebraska where she attended Ewing High School. After graduating high school, she went on and received her Bachelor's Degree in Exercise Science with a minor in Health Science at the University of Nebraska-Kearney; she also was on the volleyball team during her time at UNK. She then moved to Omaha and attended Clarkson College where she earned her Associates Degree of Physical Therapist Assistant.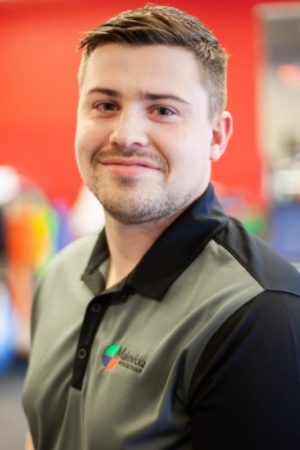 Trey Fox
BS
Occupational Health Coordinator
Trey Fox
---
Trey was born in Crete, Nebraska, and raised in Nebraska City. He attended Nebraska City Public High School where he played football, basketball and was a member of the track team. Trey attended the University of Nebraska at Omaha where he earned his Bachelor of Science degree in Biomechanics. Trey came to Makovicka Physical Therapy and worked as a Tech. He worked closely with the Labor Force Ready Occupational Health Program and was recently promoted to Occupational Health Coordinator.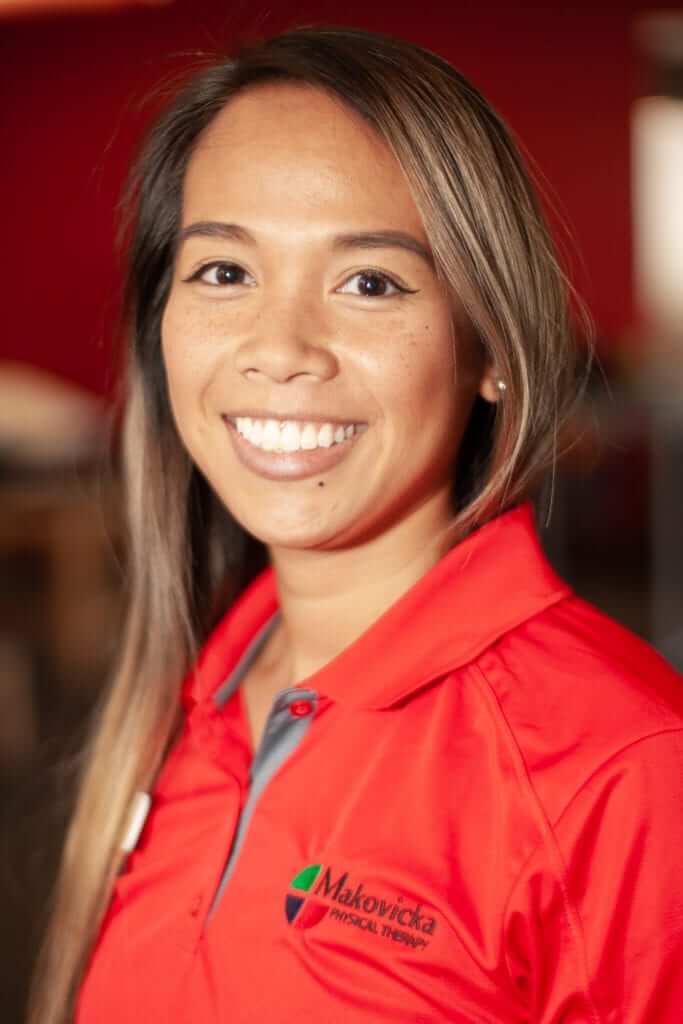 Christina V.
Front Desk Representative
Christina V.
---
Christina was born in Honolulu, Hawaii and raised in La Vista, Nebraska. She attended Bryan High School in Omaha and graduated from University of Nebraska-Omaha with a Bachelor's degree in Exercise Science. Christina started with Makovicka Physical Therapy as an intern/physical therapy technician, and now works as a Front Desk Representative. During her free time, she likes to get together with friends and family.