Aksarben
6307 Center Street, Suite 105
Omaha, Nebraska 68106
402-884-5983
aksarbenclinic@makovickapt.com
Hours

Sunday: Closed Today
Monday: 7:00 AM - 6:00 PM
Tuesday: 7:00 AM - 6:00 PM
Wednesday: 7:00 AM - 6:00 PM
Thursday: 7:00 AM - 6:00 PM
Friday: 7:00 AM - 6:00 PM
Saturday: Closed Today
South side of Center St. at 63rd in the Aksarben Place shopping center.
Aksarben clinic also houses Makovicka Physical Therapy's Occupational Health Center, offering post-offer screening, work conditioning, injury care, and more.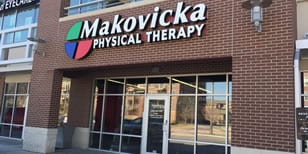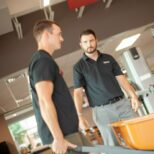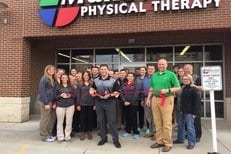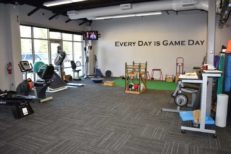 Our Aksarben Team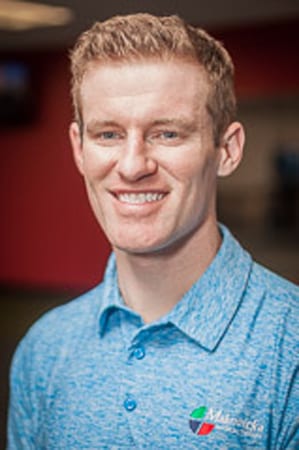 Collin Schrader
PT, DPT
Clinic Director
Physical Therapist
Collin Schrader
---
Collin was raised in the town of Wall Lake, Iowa. He attended East Sac County High School and participated in football, basketball, baseball, and track. He continued his education at Morningside College in Sioux City where he played basketball and earned his Bachelor of Science in Biology. He received his Doctorate in Physical Therapy from the University of Iowa. Collin is a member of the APTA and the NPTA and is Level 2 certified in Dry Needling through EIM.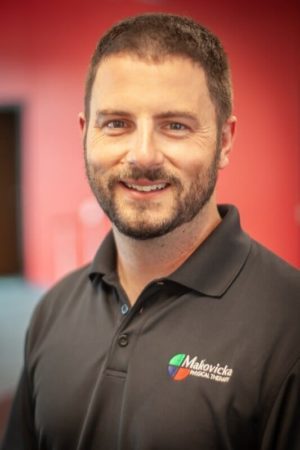 Chris Cameron
PT, DPT, OCS
Director of Occupational Health
Physical Therapist
Chris Cameron
---
Chris was born and raised in Davenport, Iowa. He attended St. Ambrose University in Davenport where he earned a Bachelor of Science degree in Psychology, graduating with honors. He then moved to Omaha, Nebraska to attend Creighton University where he graduated with his Doctorate of Physical Therapy. Chris is a board-certified Orthopedic Clinical Specialist (OCS) with extensive experience in treating foot and ankle injuries, and is a Level 2 Functional Dry Needling specialist. He directs Makovicka Physical Therapy's expanded occupational health program in Lincoln and Omaha and is certified to perform Functional Capacity Evaluations (FCE's). Chris is a member of the American Physical Therapy Association (APTA) and the Nebraska Physical Therapy Association (NPTA). He is currently serving on the Steering Committee for the Better Business Bureau Integrity Award Review Committee in Lincoln. Chris was recently nominated to the Workers Compensation Association of Nebraska Board of Directors.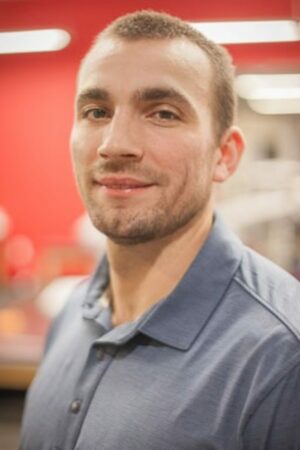 Lucas Clayton
PT, DPT
Physical Therapist
Lucas Clayton
---
Lucas was born and raised in Sitka, Alaska. He attended Sitka High School where he participated in basketball and baseball. Lucas received his bachelor in Kinesiology from Oregon State. He went on to receive his Doctor of Physical Therapy from Creighton University. Lucas is a member of APTA. Outside of work he enjoys cross fit, sports and reading.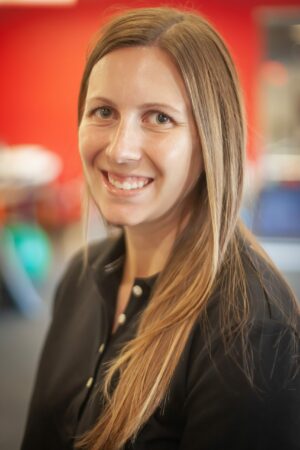 Brooke Kroupa
PT, DPT
Physical Therapist
Brooke Kroupa
---
Brooke was born in Des Moines, Iowa, and grew up in Pleasant Hill, Iowa, where she attended Southeast Polk High School. At South Polk, she played softball, basketball, and volleyball. Brooke received her Bachelors of Science from Briar Cliff University, where she played softball. Brooke continued her education at the University of Saint Mary, where she received her Doctorate in Physical Therapy. Brooke is a member of APTA and is certified in Level 1 Functional Dry Needling. In Brooke's free time, she likes to spend time with family and friends at the lake, work out, and watch Chiefs Football!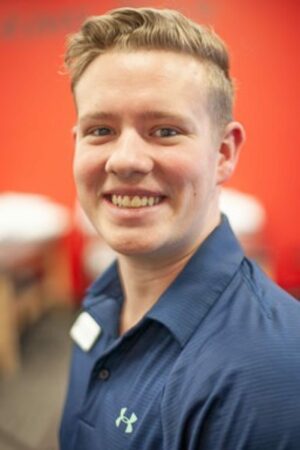 Austin Shippy
PTA
Physical Therapist Assistant
Austin Shippy
---
Austin was born and raised in Omaha, Nebraska. He attended Southeast Community College and graduated with an Associates in Physical Therapist Assistant. Austin is a member of the APTA. In his free time, he enjoys frisbee, broomball, spending time with family and friends and Husker football!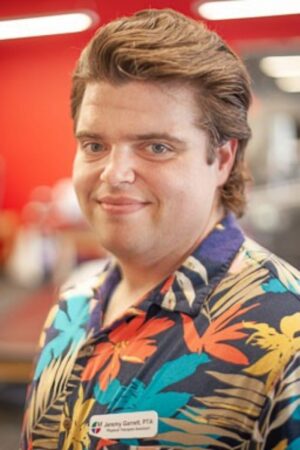 Jeremy Garrett
PTA
Physical Therapist Assistant
Jeremy Garrett
---
Bio coming soon!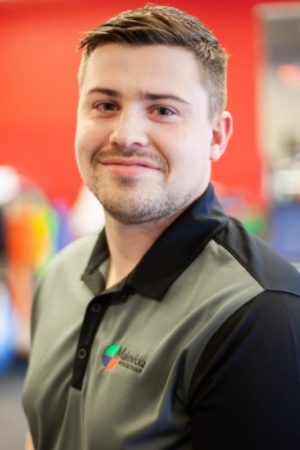 Trey Fox
BS
Occupational Health Coordinator
Trey Fox
---
Trey was born in Crete, Nebraska, and raised in Nebraska City. He attended Nebraska City Public High School where he played football, basketball and was a member of the track team. Trey attended the University of Nebraska at Omaha where he earned his Bachelor of Science degree in Biomechanics. Trey came to Makovicka Physical Therapy and worked as a Tech. He worked closely with the Labor Force Ready Occupational Health Program and was recently promoted to Occupational Health Coordinator.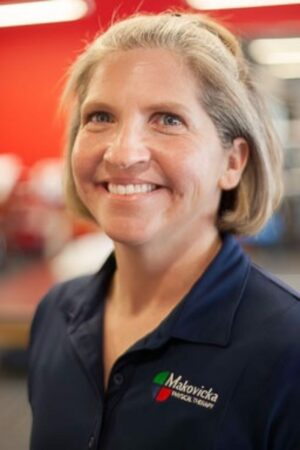 Staci Latham
MS, LAT, ATC, CSCS
Athletic Trainer
Staci Latham
---
Staci was born and raised in Davenport, Iowa. She received her Bachelor's of Athletic Training from the University of Northern Iowa. Staci went on to receive a Master of Science in Exercise Science from the University of Central Missouri. Staci is a certified athletic trainer and strength and conditioning specialist. Staci is also a member of NATA and NSCA.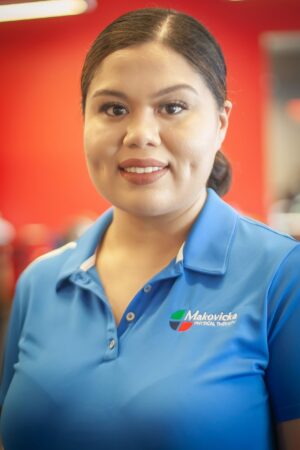 Vanesa A.
Front Desk Specialist
Vanesa A.
---
Vanesa grew up in Los Angeles, California. She then moved to Omaha and went to Omaha Bryan High school, where she participated in soccer and tennis. Vanesa went to Metropolitan Community College and Iowa Western Community College. Vanesa's hobbies include horseback riding, traveling, shopping, and offroading in a Jeep!