Aksarben
6307 Center Street, Suite 105
Omaha, Nebraska 68106
402-884-7453
402-884-5983
aksarbenclinic@makovickapt.com
South side of Center St. at 63rd in the Aksarben Place shopping center.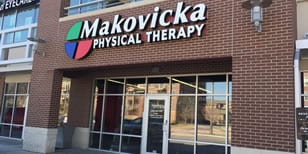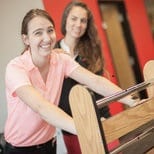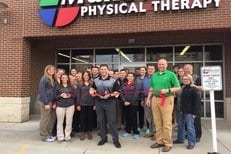 Our Aksarben Team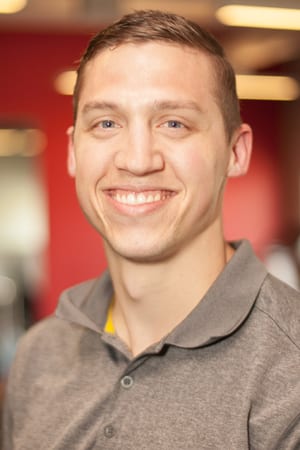 Gregg Schlueter
PT, DPT, ATC/L
Clinic Director
Physical Therapist
Gregg Schlueter
---
Gregg was born in Lincoln, and grew up in Hastings, Nebraska. He attended University of Nebraska Lincoln, and graduated with a Bachelor of Science in Educational and Human Science. He then earned his Doctorate of Physical Therapy from UNMC. Gregg has been Clinic Director of the Makovicka/Sylliaasen Physical Therapy clinic in Waverly, Nebr from June 2016--June 2018. He is a Certified Athletic Trainer, and a member of the APTA, Orthopedic section.
Gaby Vogel
PT, DPT, CEAS, CFCE
Director of Occupational Health
Physical Therapist
Gaby Vogel
---
Gaby was born in Durango, Mexico, making her way to Nebraska after graduating from Dordt College in Sioux Center, Iowa. She attended Creighton University and received her Doctorate of Physical Therapy degree. Gaby is certified as an Ergonomic Assessment Specialist and a Functional Capacity Evaluator. She received the Multicultural and Community Affairs Award from Creighton University, and currently is the Executive Secretary of Centro Latino Board, Council Bluffs, Iowa.
Al Smith
PT, DPT
Physical Therapist
Al Smith
---
Al was born and raised in Omaha, Nebraska. After high school, Al went to the University of Nebraska-Lincoln where he studied English while he played baseball. Al developed a passion for physical therapy over the course of recovering from 8 surgeries, the last of which, ended his baseball career. Al spent time after college working in research, then as a personal trainer before launching his physical therapy career at Creighton University. Al has stayed involved with Westside High School the last 7 years organizing the strength and conditioning program for their baseball and girls basketball teams. When he's not hitting the gym as an educator or enthusiast he is pursuing his part time project as a real estate agent or traveling the world!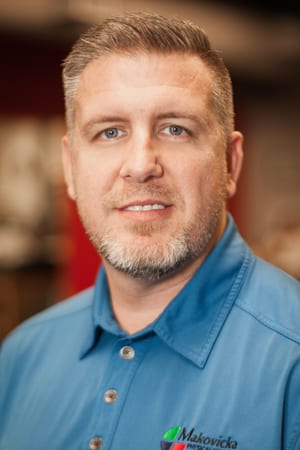 Chris Derozier
PTA
Physical Therapist Assistant
Chris Derozier
---
Chris Derozier was born and raised in Fort Lupton, Colorado. He and his family moved to Council Bluffs, Iowa in 2011. Chris then pursued his passion for helping others and attended Clarkson College where he obtained his Associates of Physical Therapist Assistant Degree. An avid cyclist, Chris has been Retul Bike Fit certified to provide the most comprehensive bike fit available.
Abbey Schueth
PTA
Physical Therapist Assistant
Abbey Schueth
---
Abbey was born and raised in Ewing, Nebraska where she attended Ewing High School. After graduating high school, she went on and received her Bachelor's Degree in Exercise Science with a minor in Health Science at the University of Nebraska-Kearney; she also was on the volleyball team during her time at UNK. She then moved to Omaha and attended Clarkson College where she earned her Associates Degree of Physical Therapist Assistant.
Shannon McCracken
MA
Occupational Health Coordinator
Shannon McCracken
---
Shannon was born in Beckley, West Virginia and grew up in Omaha. She graduated from North High School where she was a member of the swim team. She attended University of Nebraska at Omaha and earned her Bachelor of Science in Exercise Science, with a Minor in Psychology. She then earned a Master of Arts degree in Exercise Science with a concentration in Biomechanics. When she isn't working, Shannon teaches swim lessons at DiVentures, fixes up her house, and enjoys her two german shepherd dogs.
Christina V.
Front Desk Representative
Christina V.
---
Christina was born in Honolulu, Hawaii and raised in La Vista, Nebraska. She attended Bryan High School in Omaha and graduated from University of Nebraska-Omaha with a Bachelor's degree in Exercise Science. Christina started with Makovicka Physical Therapy as an intern/physical therapy technician, and now works as a Front Desk Representative. During her free time, she likes to get together with friends and family.