West Pine Lake
7030 Helen Witt Drive, Suite A
Lincoln, Nebraska 68512
402-420-4545
402-423-0189
pinelake@makovickapt.com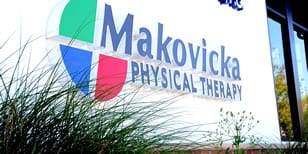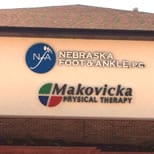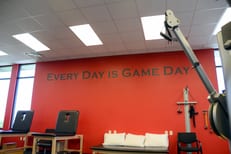 Our West Pine Lake Team
Chris Cameron
PT, DPT, OCS
Clinic Director
Physical Therapist
Chris Cameron
---
Chris was born and raised in Davenport, Iowa. He attended St. Ambrose University in Davenport where he earned a Bachelor of Science degree in Psychology, graduating with honors. He then moved to Omaha, Nebraska to attend Creighton University where he graduated with his Doctorate of Physical Therapy. Chris is a board certified Orthopedic Clinical Specialist (OCS), and has extensive experience in treating foot and ankle injuries. He is leading Makovicka Physical Therapy's recently expanded occupational health program in Lincoln, and is certified to perform FCE's. He is a Level 2 Functional Dry Needling specialist. Chris is a member of the American Physical Therapy Association and the Nebraska Physical Therapy Association, and he recently accepted the invitation to serve on the Steering Committee for the Better Business Bureau Integrity Award Review Committee.
Rachel Heyl
PT, DPT, OCS
Lead Physical Therapist
Rachel Heyl
---
Rachel was born and raised in Lincoln, Nebraska where she attended Lincoln Southwest High School. She continued her education at Nebraska Wesleyan University (NWU) where she received her Bachelor's degree in Exercise Science. Upon graduating from NWU she was accepted into the Des Moines University physical therapy program where she received her Doctorate in Physical Therapy in 2013. Rachel is a member of the American Physical Therapy Association and the Nebraska Physical Therapy Association.
Debbie S.
Front Desk Representative
Debbie S.
---
Debbie started at Makovicka Physical Therapy at the Pine Lake clinic in August of 2018. Being a past physical therapy patient, she understand the struggles and determination it takes to get well after an illness or injury. Deb was born and raised in Lincoln. In her free time, she enjoys gardening, horseback riding, and spending time with family and grandchildren. She is married with two children, two grandchildren, a dog, and three cats. In addition to working at Makovicka Physical Therapy, she works part time at a veterinary hospital. Debbie says she has the best of two worlds being a part of the health and healing of those with two legs, and those with four.