Plattsmouth
16385 Westside Drive, Suite 1
Plattsmouth, Nebraska 68048
402-518-9797
Hours

Sunday: Closed Today
Monday: 7:00 AM - 6:00 PM
Tuesday: 7:00 AM - 6:00 PM
Wednesday: 7:00 AM - 6:00 PM
Thursday: 7:00 AM - 6:00 PM
Friday: 7:00 AM - 6:00 PM
Saturday: 8:00 AM - 11:00 AM
Highway 75 and 1st Avenue; south of Hy-Vee.  One building south of Scooters.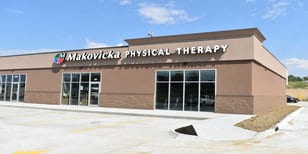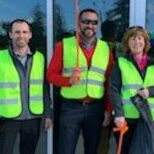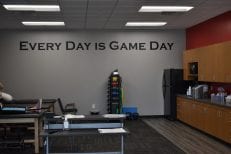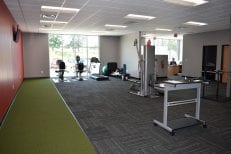 Our Plattsmouth Team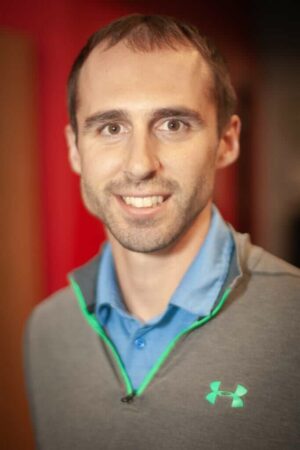 Shane Cole
PT, DPT
Clinic Director
Physical Therapist
Shane Cole
---
Shane is originally from Emmet, NE, attending high school in O'Neill, NE (O'Neill High School). Shane earned his Bachelor of Science in Exercise Science from the University of Nebraska at Kearney. He was the President of the Nebraska Student Special Interest group in 2015 and earned his Doctorate of Physical Therapy from UNMC in 2016. Shane is certified in Level 2 Functional Dry Needling through EIM and is an Impact Concussion Trained physical therapist. He is a member of the American Physical Therapy Association and the Nebraska Physical Therapy Association. Shane and his wife, Morgan, currently reside in Plattsmouth, NE. Shane enjoys boating, hunting, fishing, and snow skiing.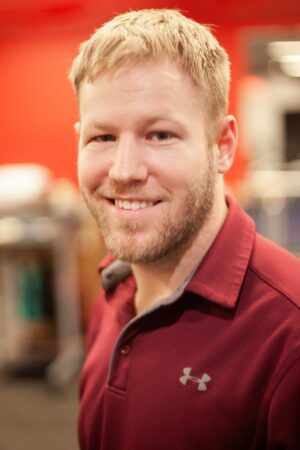 Trevor Bollinger
PT, DPT, ACT
Physical Therapist
Trevor Bollinger
---
Trevor was born and raised in Mitchell, South Dakota, and he attended Mitchell High School and played basketball. Trevor then received his degree in Athletic Training and a Doctorate of Physical Therapy at the University of South Dakota. Trevor's hobbies include hunting, fishing, and woodworking. Trevor is a member of the APTA.
Stephen Spanel
PTA
Physical Therapist Assistant
Stephen Spanel
---
Stephen was born in Port Arthur, Texas, and was raised in Callaway, Nebraska, where he attended Callaway High School, participating in golf, speech, and club shooting. Stephen received his Bachelor of Science in Biology at Midland University. He then furthered his education and received his Associate of Science, Physical Therapist Assistant at Clarkson College. Stephen is a member of APTA and NPTA. Stephans's hobbies include hiking, rock climbing, and reading!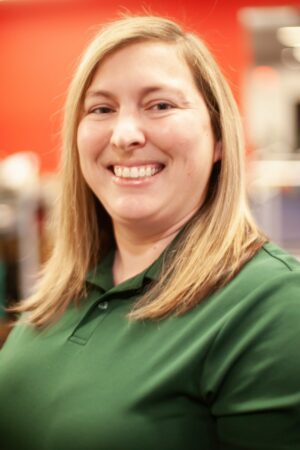 Bridgette Powell
PTA
Physical Therapist Assistant
Bridgette Powell
---
Bridgette was born and raised in Paris, Illinois, and went to high school at Shiloh High School and played softball, volleyball, and gymnastics. Bridgette attended college at Sinclair Community College, where she got my AAS-PTA. Bridgette is married to Kevin, and they have a daughter named Karmyn. In Bridgette's free time, she likes to crochet, sew, and spend time with her two dogs.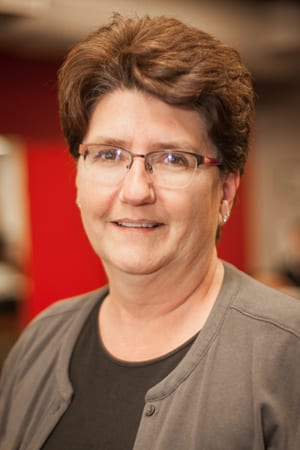 Kendy B.
PTA
Front Desk Specialist
Kendy B.
---
Kendy lives in Plattsmouth, NE., and received a degree in Applied Science from Clarkson College where she was a member of the first accredited graduating class. She is a licensed physical therapist assistant and also works as a PTA in long-term care settings. She is a member of the Accreditation Committee of the APTA and serves as the PTA clinician for the national PTA accreditation program. Kendy has 5 grandchildren that add enjoyment to her life.