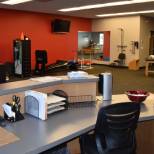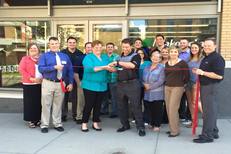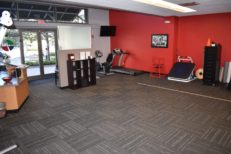 Our Midtown Crossing Team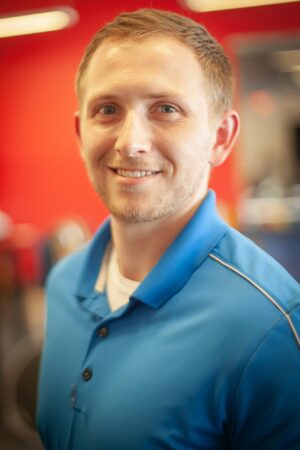 Ben Skiles
PT, DPT
Clinic Director
Physical Therapist
Ben Skiles
---
Ben was born and raised in McCook, Nebraska. He attended McCook High School and was on the golf team. Ben went on to college at the University of Nebraska, Omaha and majored in Exercise Science. He furthered his education at UNMC and received his Doctorate in Physical Therapy. Ben is a member of the APTA and NPTA. Ben spends most of his free time with his wife, Megan, and his son, Owen. He enjoys reading, golfing, and tv and movie trivia.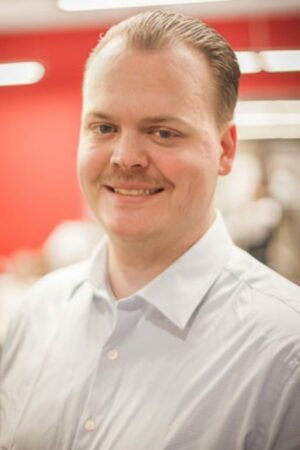 Kyle Ruchas
PT, DPT
Physical Therapist
Kyle Ruchas
---
Kyle was born and raised in Castle Rock, Colorado. Kyle attended Kent Denver School where he participated in ice hockey, football and track and field. Kyle went on to play ice hockey for Eastern Washington University. He received a Bachelor of Science in Exercise Science from Eastern Washington University. Kyle received his Doctorate of Physical Therapy from UNMC. Outside of work, Kyle enjoys cooking, traveling and men's league hockey.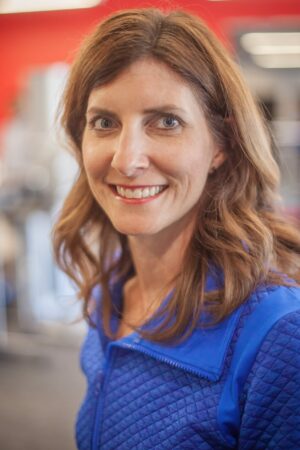 Amanda Christensen
PTA, ATRIC
Physical Therapist Assistant
Amanda Christensen
---
Amanda was raised in the town of Brookfield, Missouri, and is one of five siblings. She attended MO Western State University and received her Associate of Applied Science degree as a Physical Therapist Assistant and worked part-time as a PTA for the next two years while finishing her Bachelor of Science in General Psychology. Her career has taken her to an additional five states as a contract PTA throughout eight years. This was an experience and opportunity of a lifetime getting to work in so many settings, meeting new friends, and traveling the country. After eight years of traveling, she was ready to settle down and be closer to family and took a job in Lee's Summit, MO at an outpatient clinic. Amanda eventually moved to Omaha to be closer to her fiancé. She married her husband Jay in November of 2022. Outside of work, Amanda enjoys staying active, being involved in the church, serving at Open Door Mission with her husband and colleagues, and spending time with her family and friends. She is excited to be part of the Makovicka PT team and put down roots here in Omaha.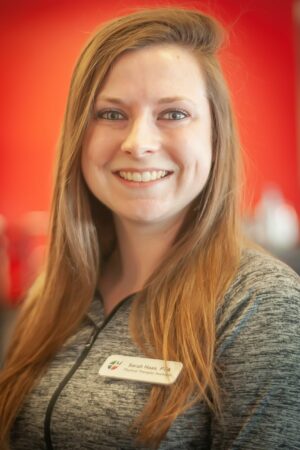 Sarah Haas
PTA
Physical Therapist Assistant
Sarah Haas
---
Sarah was born and raised in Omaha where she attended Millard North High School. She attended Metropolitan Community College, then Clarkson College where she earned an Associate of Science in Physical Therapist Assistant degree. Sarah is a member of the American Physical Therapy Association. In her free time, she enjoys bowling and disc golf.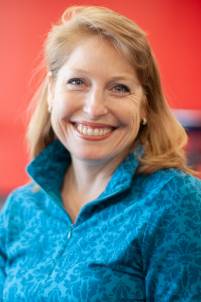 Diane H.
PTA
Front Desk Specialist
Diane H.
---
Diane was born and raised in Omaha. She attended the University of Nebraska Omaha and earned a Bachelor of Science in Interdisciplinary Studies. Diane then earned an Associate of Science in Physical Therapy Assistant degree from Clarkson College and currently serves on the PTA Advisory Board. She is married to Ron and has four children and two grandchildren.