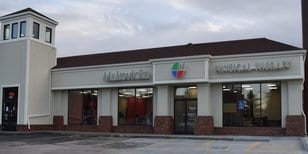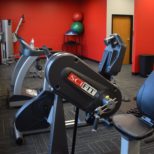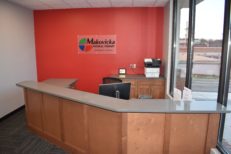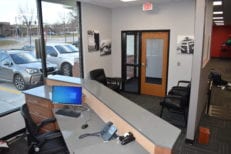 Our 119th & Pacific Team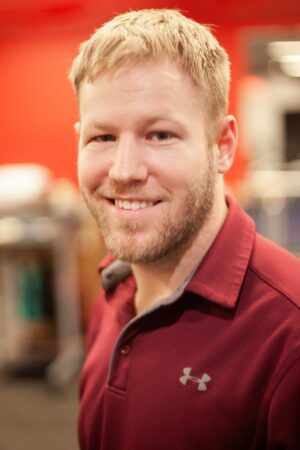 Trevor Bollinger
PT, DPT, ATC
Clinic Director
Physical Therapist
Trevor Bollinger
---
Trevor grew up in Mitchell, South Dakota. He received his Bachelor of Science in Athletic Training from South Dakota State University. He then went on to attend the University of South Dakota where he earned his Doctorate in Physical Therapy. Following graduation, Trevor moved to Papillion with his wife Amy and began practicing as a physical therapist. He is a member of the APTA as well as the neurological chapter of the APTA, and has a special interest in vestibular rehabilitation. In his free time, he enjoys outdoor activities such as hunting, fishing and woodworking as well as spending time with his family.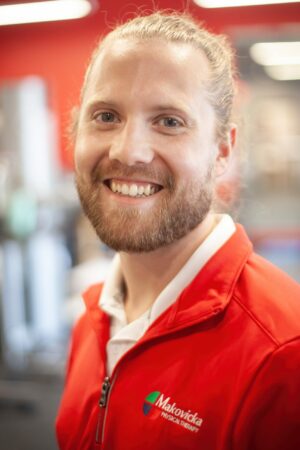 Tee Jay Grooters
PT, DPT
Physical Therapist
Tee Jay Grooters
---
Tee Jay was born in Omaha, Nebraska, and raised in Elkhorn, Nebraska. He attended Elkhorn High School where he played soccer. Tee Jay received a Bachelor of Science in Exercise Science from the University of Nebraska Omaha. Tee Jay went on to attend UNMC, receiving his Doctorate in Physical Therapy. In his free time, he enjoys playing disc golf, keeping up with the latest fantasy football news, watching sports, and spending time with his wife, friends, and dog.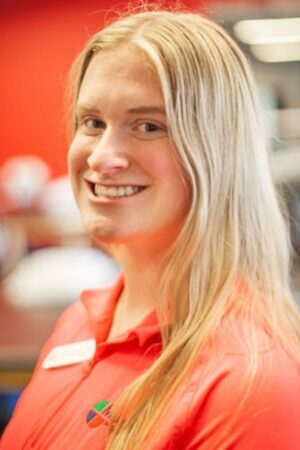 Jenna Elwood
PTA
Physical Therapist Assistant
Jenna Elwood
---
Jenna was born and raised in Omaha, Nebraska. She attended Millard South where she participated in Soccer. Jenna went on to receive an Associates of Physical Therapy Assistant from Clarkson College. Outside of work, Jenna volunteers with MS Forward. She also enjoys reading and spending time with family and friends.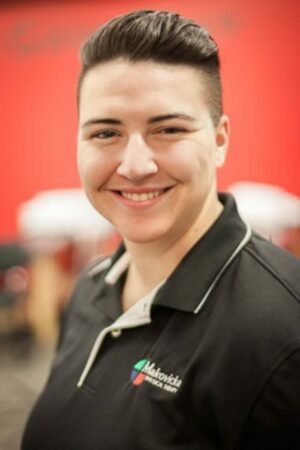 Angela Brazil-Menard
MAT, LAT, ATC
Athletic Trainer
Angela Brazil-Menard
---
Angela was born and raised in Half Moon Bay, California. She played softball throughout high school and went on to play at Midland University. At Midland, Angela received a BA in Athletic Training. Angela went on to receive a Master of Athletic Training also from Midland University. In her free time, Angela enjoys football, baseball and softball, painting, knitting and exercise.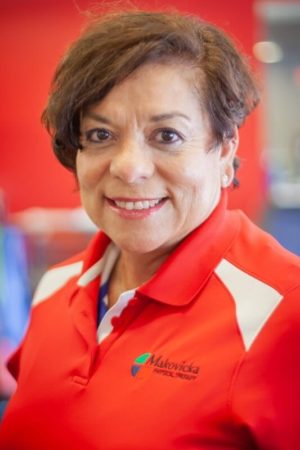 Maggie H.
Front Desk Specialist
Maggie H.
---
Maggie was born and raised in Omaha, Nebraska. Her parents moved to the United States in 1955 and she is a first-generation American. She attended Omaha South High School and continued her education at Metropolitan Community College. She worked for the top three credit card processing banks in the nation located in Omaha, Louisville, and Ft. Lauderdale. She was a national account manager and an officer for First National Bank and then was an officer for the account management teams for two other banks from 1990 to 2003. In 2003, she changed her career from banking to insurance with Lincoln Financial Group and worked in several areas as a manager and director until 2017. In 2018, she decided to slow down her work pace and began working at Von Maur. Due to the pandemic, she needed to make another change and found a great opportunity with Makovicka in June 2020. Being a people person, this position was exactly what she was looking for. Maggie enjoys spending time with her family of three children, two granddaughters, her husband of 35 plus years, her black labrador Shade and mix, Joe. She pet sits in her spare time and enjoys cooking Mexican food for her friends and family.