We are committed to the safety of our patients and staff. Read below for the latest updates:
Updated –March 31, 2020
Our employees play an important role in the health and well-being of our patients and the communities we serve, and our clinics remain open for business and are accepting new patients. Healthcare including physical therapy are considered an essential business. The health and safety of our employees and patients is our top priority.
These are the steps we are taking to flatten the curve:
We are now offering telehealth
We are now offering in-home PT
We have adjusted patient schedules to limit the amount of people in a clinic
We implemented a screening process for our employees near the beginning of March
We implemented a screening process for every patient prior to treatment at the same time
We continue to provide our employees with guidance on CDC's recommendations
We have always maintained the highest level of cleanliness and sanitation yet we have increased emphasis on our cleaning policies and procedures
Here are answers to questions you may have regarding telehealth:
What do I need to have at home to participate in telehealth?
An email will be sent to the patient with an appointment time and link.
The patient will click on the link and be connected to their physical therapist.
The patient will only need a smart phone or computer with a camera.
Makovicka Physical Therapy is considered an essential healthcare provider. We are open and caring for new and current patients. Our role can help reduce the burden on emergency departments and physician's offices by keeping people healthy and active. We can minimize pain, improve function and return our patients to the active life they want.
Updated-March 20, 2020
We are lucky in the state of Nebraska to have the world's best infection control/biocontainment experts down the road. UNMC has been in constant contact with the governor's office in regards to the virus, and here are a couple recent updates for you to be aware of:
Healthcare, including clinics ARE considered essential businesses; physical therapy falls into this category.
The social distancing of 10 or fewer individuals does NOT include staff in a place of business.
As of March 20th, there have been 33 individuals in Nebraska tested positive; 2 are from "community spread".
Screening Questions to consider:
Do you currently have a cough, fever or shortness of breath?
In the last 14 days, did you travel internationally or to the areas where COVID-19 (Coronavirus) is widespread?
In the last 14 days, did you have close contact with a suspected or laboratory-confirmed COVID-19 (Coronavirus) patient?
Here are some tips to keeping healthy:
Wash your hands frequently with soap and warm water (for at least 20 seconds).
In the absence of soap and water, alcohol based hand sanitizer is a good option.
Cover your mouth and nose with the inside of your elbow when coughing or sneezing.
Regularly clean high touch objects and surfaces (phones, doorknobs, countertops, etc.)
Avoid contact with people who are sick.
Avoid touching your eyes, nose and mouth.
If you feel sick, stay home and avoid public spaces.
March 15, 2020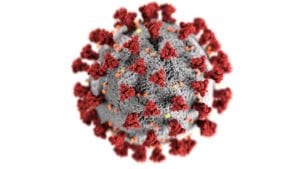 Makovicka Physical Therapy continues to closely monitor the development of COVID-19, and want you to know that we remain at low risk for exposure to the Coronavirus. Our clinics are open normal hours—7 a.m. to 6 p.m. We have systems in place to keep our patients, visitors, and staff safe and have implemented guidelines from the CDC, WHO, OSHA, and the US Department of Health into our regular protocols of housekeeping and infection control.
We are screening and monitoring our current and future patients regarding their health status as well as the health of others they've come in contact with.
Makovicka Physical Therapy values the trust you place in us with your health, and we hold this trust in the highest regard. If you have any questions, please don't hesitate to contact us at any time.