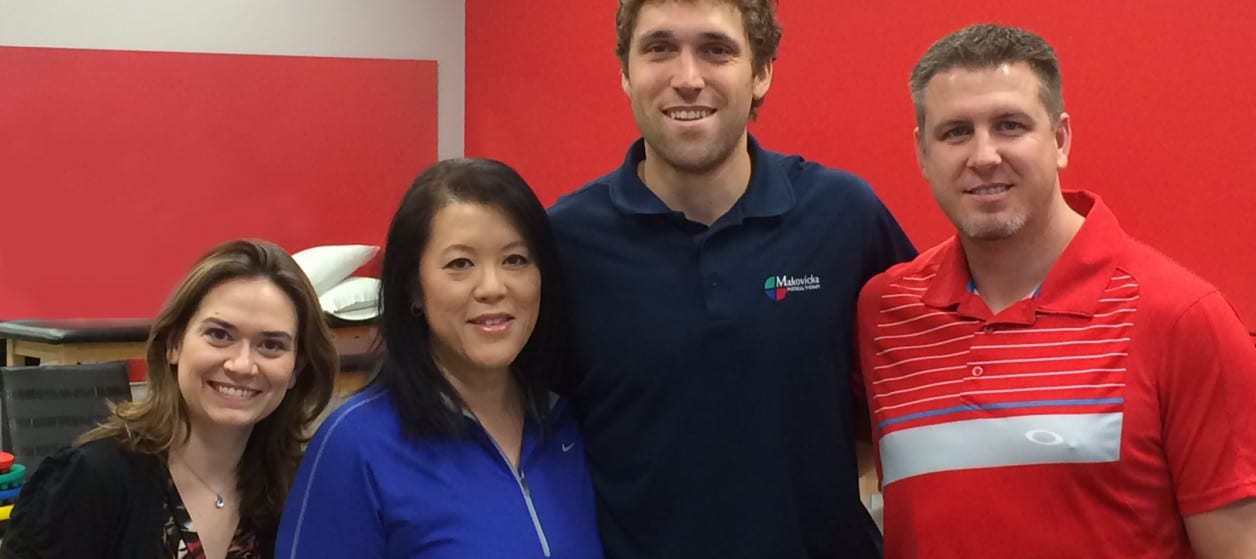 Letter from a patient:
Well, can you believe it?  Do you all miss me?   Almost a week later and I'm still feeling great!!!!  

I want to thank you and your team (Dan, Erin, Sheena, Chris, Cassie, Tim and anyone else I may have missed and sorry for any misspellings) for being so awesome and for putting me back together not once but twice!  Thanks also to Cheryl for helping me set appointments around my crazy schedule.  

A very special shout out goes to you for being so patient with me yet still challenging me to push myself. The great work that you all do every day has given me a better quality of life and my family thanks you as well.  Please know that I will always happily recommend Makovicka Physical Therapy!!!  If you all ever need anything, please let me know.

Also, know that if I should ever need therapy again that I will not hesitate to call.  Please feel free to share this with your team.  Again, I can't thank you all enough.  You guys ROCK!!!