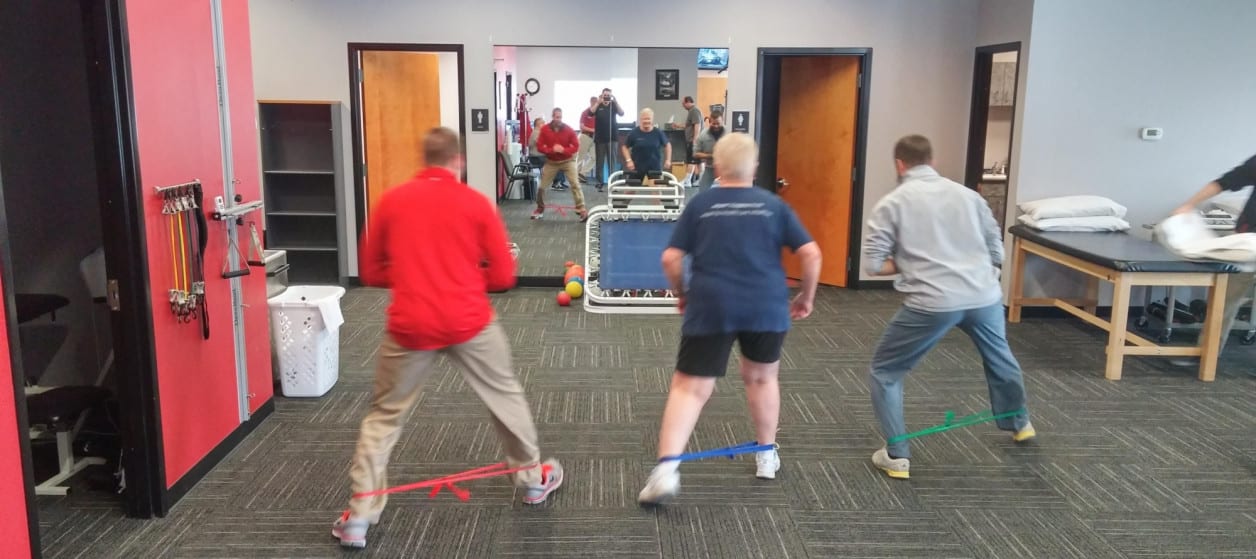 I just wanted to let you know how much I have appreciated all of the services Makovicka has given to me. I started with you after my physician suggested Makovicka. Your 90th street office is close to my work. At that time, I had bilateral leg pain/knee pain and could barely walk. The thought was that my muscles needed strengthening. After three months of physical therapy, I was a bit better and continued to work on the exercises given to me.
I had an MRI which showed that I needed bilateral total knee replacement. I had physical therapy, three times a week, through all of this.
I cannot begin to tell you how much your team has meant to my progress. I am not a stay-at-home type of person, so the time off of work was rugged; my time spent at Makovicka Physical Therapy was really my "contact with people time." The staff are all amazing!! From Leslie at the front desk, welcoming me by name, to the other physical therapists and tech staff smiling, joking and chatting while I was doing therapy. It appeared to me that all patients were actually enjoying their time while there. No place could be friendlier! The teamwork is amazing; everyone works together so cohesively. I appreciate your personal assistance as my therapist for these several months; you are excellent.