Makovicka Physical Therapy's Director of Human Resources, Irene Burklund MA, recently earned SHRM-CP, a behavioral competency-based certification for human resource professionals. The Society for Human Resource Management (SHRM) regards this as the new global standard in certification for the HR profession.
"During her tenure at Makovicka Physical Therapy, Irene has been an exemplary employee", said Josh Richling PT, DPT, OCS, Chief Operating Officer. "By earning the SHRM-CP certification, she demonstrates her strong capabilities in both aspects of HR practice—competency and knowledge. We are very proud of Irene's recent accomplishment".
The SHRM Body of Competency and Knowledge (SHRM BoCK™) is the foundation for these certifications, covering eight behavioral competencies into three clusters: Leadership (Leadership & Navigation, Ethical Practice), Interpersonal (Relationship Management, Communication, Global & Cultural Effectiveness), and Business (Business Acumen, Consultation, Critical Evaluation).
Makovicka Physical Therapy has grown from one to eleven clinics in 9 short years. This tremendous growth has created opportunities for continued skill enhancement by all staff. The company will celebrate its 10th year in business in 2019.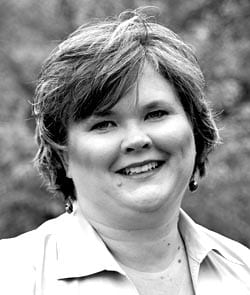 Irene Burklund MA, SHRM-CP
Director of Human Resources